Diffusion Films
Anomet takes pride in our ability to provide our customers with the best cutting edge technologies available.
Our line of WhiteOptics® diffusion films offer the world's highest diffuse and highest reflectance line of optical films in the marketplace.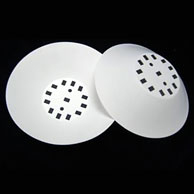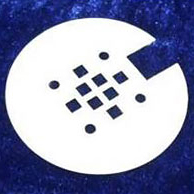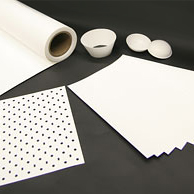 WhiteOptics Diffusion films:
Increase light output and/or achieve the same light output with fewer LEDs
Increase lighting efficiency
Improve optical aesthetics
Help extend luminaire lifetime by reducing system temperature
Reduce overall system cost
White98 and White97 are available with and without pressure sensitive adhesive backers and in pre-cut rolls or pre-cut sheets. Select from our inventory of WhiteOptics® products today.
Offering the ultimate in design flexibility, WhiteOptics films are available as:
Diffusion films
Diffusion films with adhesive backer
Die cut parts
Complex thermoformed parts
Looking for ultimate production flexibility? WhiteOptics films can be thermoformed as insert-able 3D reflectors with complex geometrics. Alternatively, Anomet can laser and die-cut films to form PCB reflectors, cavity liner or 2D designs. Let us know how we can help.