Reflective Aluminum
Anomet is dedicated to serving the diverse and unique needs of our customers. We understand the modern demand for a top quality, functional product that also meets the highest aesthetic standards.
For more than 30 years, Anomet has shared an exclusive unique relationship with Alanod GmbH & Co KG, the world's premier reflective aluminum manufacturing company. Through this exclusive partnership, Anomet is able to offer leading-edge reflective surfaces ranging from 84% to 98% total reflectivity. These innovative and superior quality products offer both performance reliability and design versatility.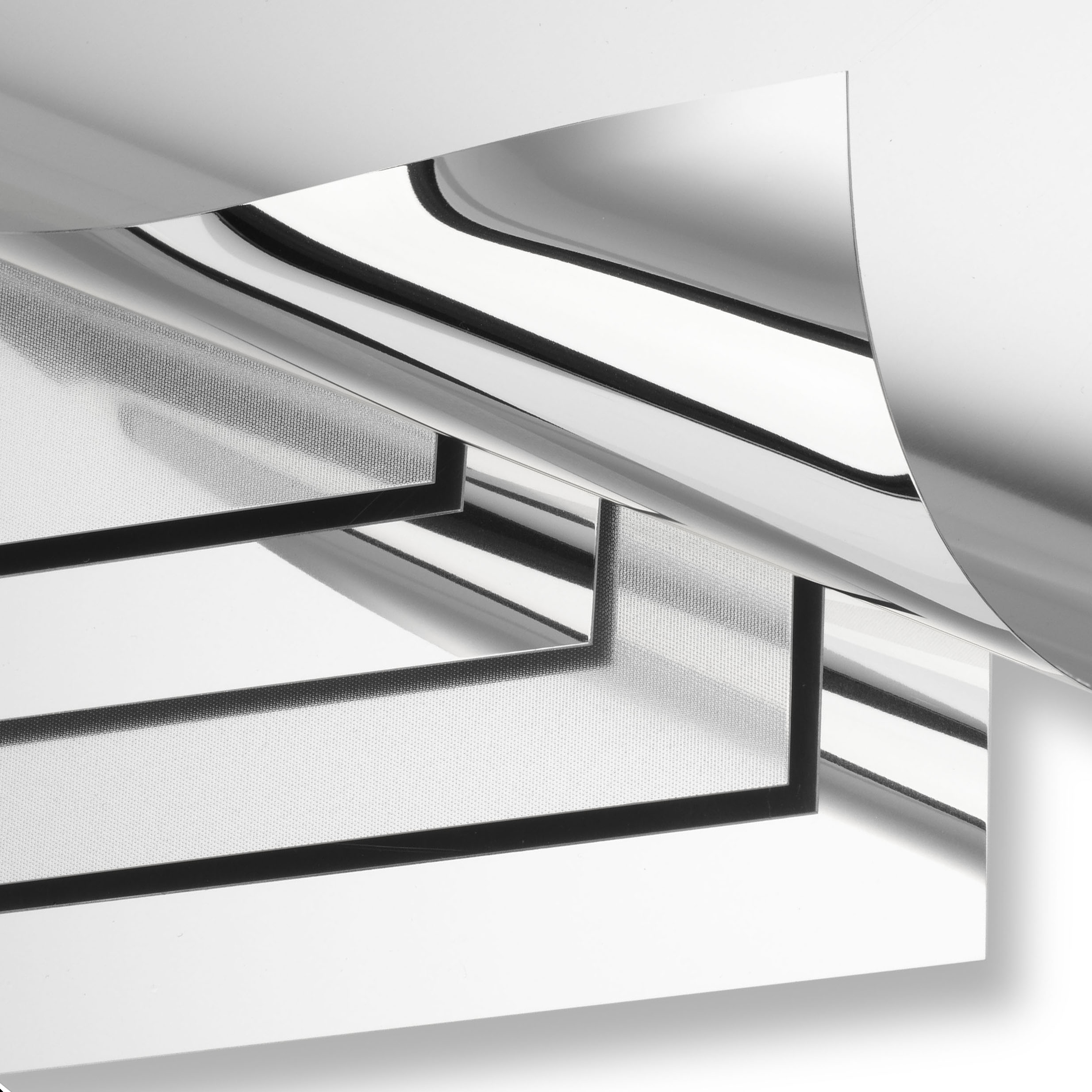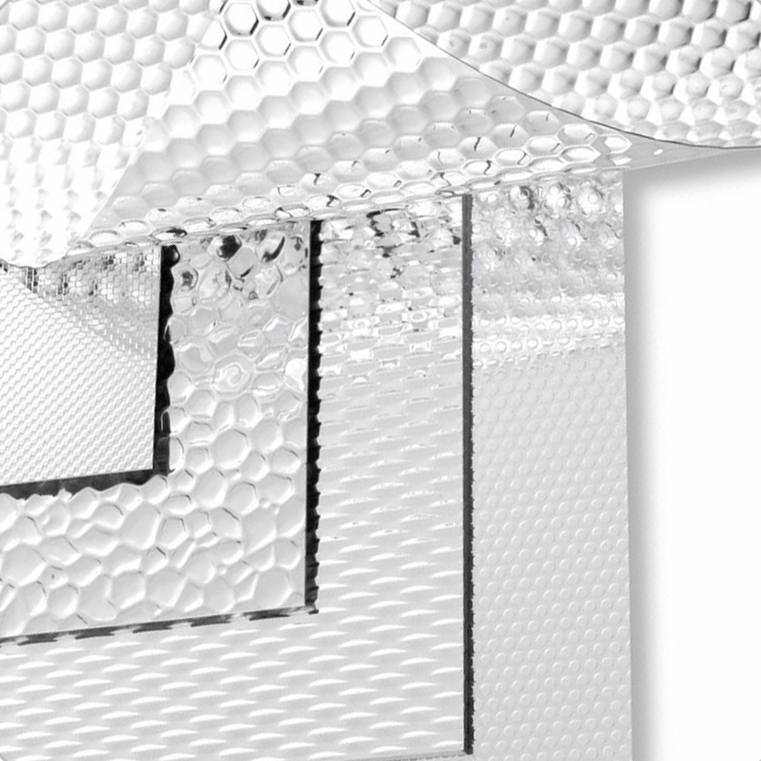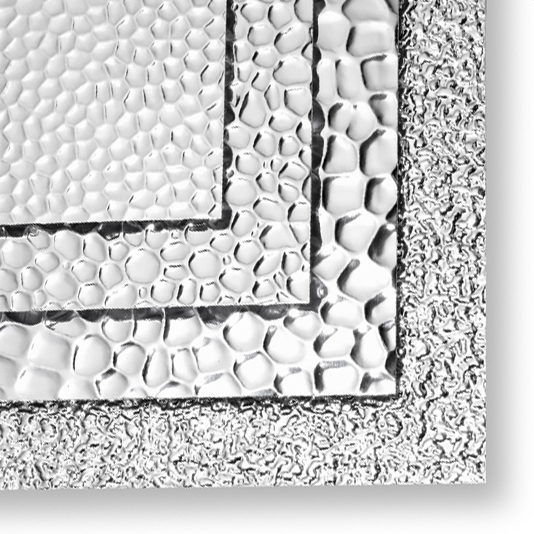 The most reflective metals in the world are silver and aluminum. Reflective aluminum or "lighting sheet" has a mirror like surface and is made from high purity aluminum with specific photometric qualities to control light.
Anomet's reflective aluminum surfaces can be put in these categories:
Anolux-MIRO-SILVER® PVD silver enhanced
Anolux-MIRO® - PVD aluminum enhanced
Anolux®, which is anodized or electropolished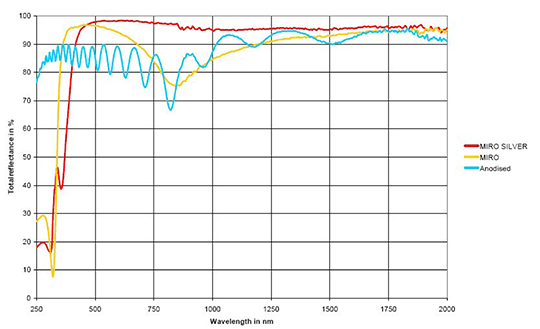 With four popular surface finish options:
UVC Reflective Aluminum
The 1903 Nobel Prize for Medicine was awarded to Niels Finsen for his use of UV against tuberculosis.
In 2003, Anolux UVS was first used as a reflector to enhance the Light Output Ratio in Ultraviolet germicidal irradiation (UVGI) applications. UVGI is a sterilization method that uses ultraviolet (UV) light at sufficiently short wavelengths to break down microorganisms.
At the 254nm wavelength, Anolux UVS reflects a minimum of 86% of the light & Anolux-MIRO® UVC reflects a minimum of 90% of the light, optimizing sterilization & neutralizing viruses.
UV sanitizer
Air disinfection
Water disinfection
Aquarium and pond sterilization
Laboratory hygiene
Food and beverage protection
EPROM erasers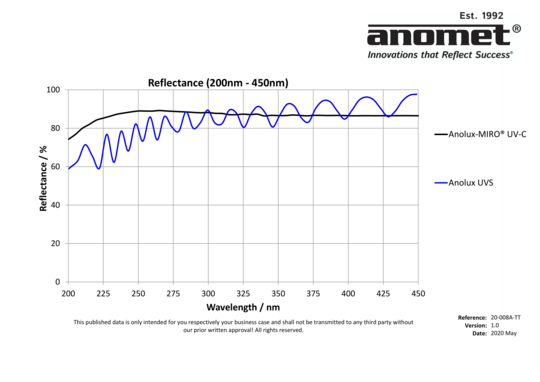 Anolux-MIRO-SILVER® - PVD Silver Ehanced®
The best performing aluminum lighting sheet in the world is Anolux-MIRO-SILVER®, with an unmatched minimum total reflectivity (TR) of 98%. Now, light can be reflected with virtually no loss.
In 2003, Alanod GmbH & Co KG once again surprised the global market with yet another innovation: MIRO-SILVER®. A layer of the purest silver is combined with the reflection enhancing layering system through the vacuum deposition process to produce a total reflectivity of an incredible, 98%. The net results are increases of up to 15% in light output in multiple reflection applications and up to 30% in segmented downlights.
Anolux-MIRO®-SILVER® enhances the efficiencies of LED luminaires and reduces the number of LEDs in each array by up to 40%. Where efficiency is crucial, MIRO-SILVER is the solution.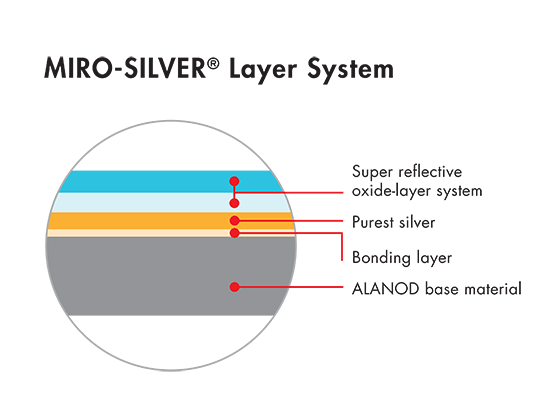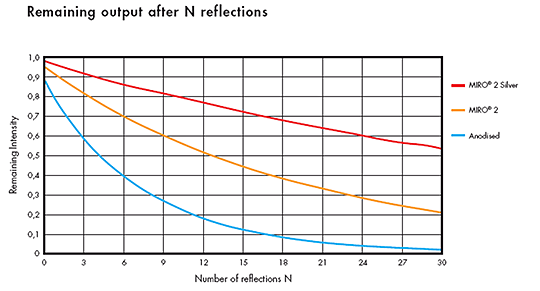 Anolux-MIRO® - PVD Aluminum Ehanced®
Anomet offers a complete variety of aluminum MIRO surfaces to provide perfect optics for all types of luminaires. PVD stands for physical vapour deposition. Among other things, this technique produces reflective enhancing oxide layers (PVD coating).
As the first company worldwide, in 1994, Alanod GmbH & Co KG developed this unique system on an industrial scale to become the market leader. Through interference, the carefully co-ordinated layers are produced in a vacuum chamber increasing their total reflectivity to 95%. This means that a luminaire efficiency can be increased by 10% to 30%, simply by switching to Anolux-MIRO®. Our variety includes both isotropic and anisotropic reflective properties with different levels of surface brightness. It does not always have to be shiny to be highly reflective!
Anolux-MIRO quickly replaced anodized surfaces at OEM lighting companies worldwide. Anolux-MIRO provides high reflectivity and high specularity, allowing for optical control at ceiling heights of 30 feet or more. Looking for good vertical illumination? Anolux-MIRO produces up to 10-30% more light than polar white or anodized surfaces.
The durability of Anolux-MIRO provides for a 25-year warranty, no yellowing, dust resistance and no filiform corrosion while offering unmatched surface options. Specular, diffuse, with high or low surface brightness, and embossed each allow for lighting designers to create signature luminaires that meet every optical challenge.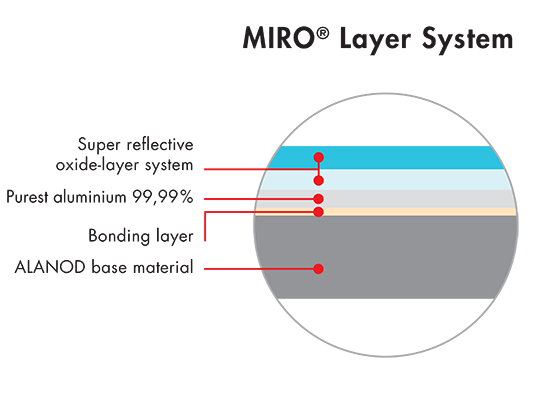 Anolux – Anodized Lighting Sheet
Our aluminum is chemically cleaned, pre-treated and cured to the highest industry standard prior to finishing. The comprehensive electrolytic anodizing process forms a protective seal in the form of a clear, hard oxide surface, approximately 1.5 to 2.0 microns thick.
This essential process develops an ASTM approved, consistent single layer surface with a maximum Total Reflectivity of 87%. The polished oxide surface ensures lifelong durability, and promotes smooth and consistent end-use application.
Anomet's dedicated staff is available to help you make informed decisions on the best surface selections.
current Product Offerings