Painted Aluminum
A painted finish provides a wonderful complement to your unique design needs. Unlike other painted metal surfaces, aluminum provides a rust and corrosion-resistant alternative that can be pre-painted without compromising the naturally superior metal quality and performance.
Anomet's proven continuous coil coating process treats the aluminum surface before it is cut and formed; paint application takes places on the coil coating line in a comprehensive, multi-step process that involves cleaning and pre-treating the surface. This highly-automated process ensures uniform colour application to achieve a truly consistent and smooth finish, with zero ridging or surface irregularities.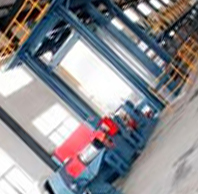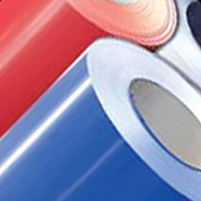 The most reflective metals in the world are silver and aluminum. Reflective aluminum or "lighting sheet" has a mirror like surface and is made from high purity aluminum with specific photometric qualities to control light.
Simplified Production Process
High Gloss, Matte & Custom Colours are available for a variety of end uses. In most cases we offer High Gloss white for next day delivery, providing a simplified production process for our customers. By using prefinished metal products, the number of production stages is reduced to just two — metal fabrication and assembly. So, unlike many unwanted costs incurred with post-painted metals, prefinished substrates eliminate production bottlenecks and optimizes throughput.