Connectors & Lampholders
Widely used for commercial and industrial use, all lamps require proper holders to achieve the ideal optical performance.
A.A.G. Stucchi®, continuously works to be cutting edge in each and every solution they bring to market. A.A.G. Stucchi connectors give a full range of solutions for different applications, offering a broad selection of quality connectors used today in heating applications and systems, lighting, buildings, offices and many others.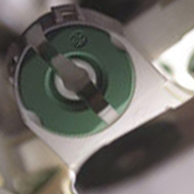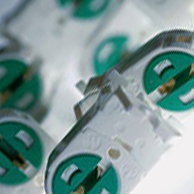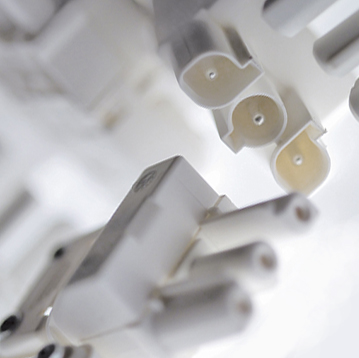 Quick plug/socket connectors series 1601-1602-2601-2602 (UL certification in progress) are intended for easy and quick connection of the luminaire to the supply line or more luminaires in continuous rows.
Available in 2-3-5 poles versions
UL94-V2 self-extinguishing polyamide body
UL recognized Waterproof plug/socket connectors series 3701-3702 are the perfect solution to make the installation of waterproof lighting fixtures easier, safer and quicker:
UL94-V2 self-extinguishing polyamide body
Available in 2-3-4-5 poles
Cable and panel-mounting versions
These connectors are particularly suitable for industrial, street and urban lighting
cURus marking (Category: ECBT2,ECBT8)
With an inclusive assortment of options you are sure to find the perfect configuration and fit for your lighting needs. For more detailed product information please contact one of Anomet's friendly and knowledgeable staff who are always available to answer your questions.
EPC Connectors